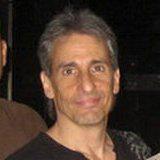 Since 1991, Company president, Rich Rivkin has managed more than 3,000 projects involving Transportation & Disposal of RCRA Hazardous and Non-Hazardous contaminated soils, dredged sediments and other environmentally regulated materials, spanning 37 states to date. A Soil contaminant types most frequently encountered include Petroleum Hydrocarbons (TPH), Toxic Metals, PCB's, Solvents, Herbicides, Pesticides, Coal Tar, Industrial Chemicals, Asbestos, Ash and Debris.
Rich's expertise includes:
Interpreting laboratory analytical data to determine soil Waste Classification.

Comprehensive knowledge of Acceptance Criteria at the various Landfills, Recycling Facilities, and Re-use Facilities.

Identifying lowest-cost disposal facility options on a case-by-case basis.

Implementing and managing turnkey soil removal projects, including handling of applicable document submissions, facility approvals, and logistics.