WELCOME TO ENVIRO-DISPOSAL GROUP
When it comes to contaminated soil there is a science to selecting the best case disposal option from among the various landfills, recycling facilities and beneficial reuse facilities. Well established as a leading provider, the staff of Enviro-Disposal Group will expertly guide you in navigating this process, through completion of your project, at job sites nationwide.
Experts in managing all aspects of soil removal projects, including sampling and analysis, soil data interpretation for Waste Classification, facility approvals, transportation, scheduling, vehicle manifesting, and logistics. We incorporate the highest degree of technical expertise as we evaluate your project specifications, taking into consideration the following factors:
Location

Types of contamination

Contaminant concentration

Volume

Geophysical characteristics

Site history

Debris

Odor

Size

Moisture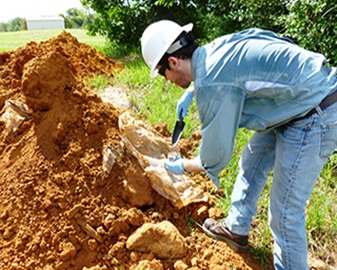 QUESTIONS?
We are here to help. Please send us an email or call us at 800-UST-SOIL (800-878-7645)